Originally published on Military.com.
They're not there to "decorate graves."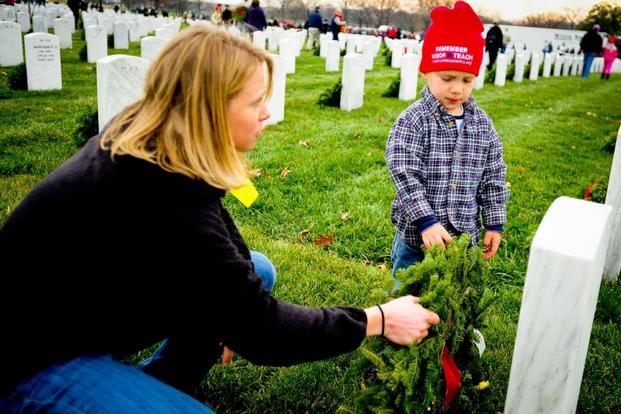 That's what Karen Worchester said of the day Americans join her organization to place wreaths on the headstones of those laid to rest in the nation's national cemeteries.
"A person dies twice: Once when they take their final breath, and later, the last time their name is spoken. When we lay wreaths on veterans' graves, we say their names … We're here to remember not their deaths, but their lives," she said on the Wreaths Across America website.
December is ripe with fun traditions for families. Whether you remember to move the elf on the shelf, spend hours cookie decorating, sing carols or string lights, 'tis the season to create lasting memories with the people you love the most.
But this year, you can take a few hours to go beyond the baking and do something not only memorable, but honorable: Participate in Wreaths Across America (WAA).
To continue reading, click here to be redirected to Military.com